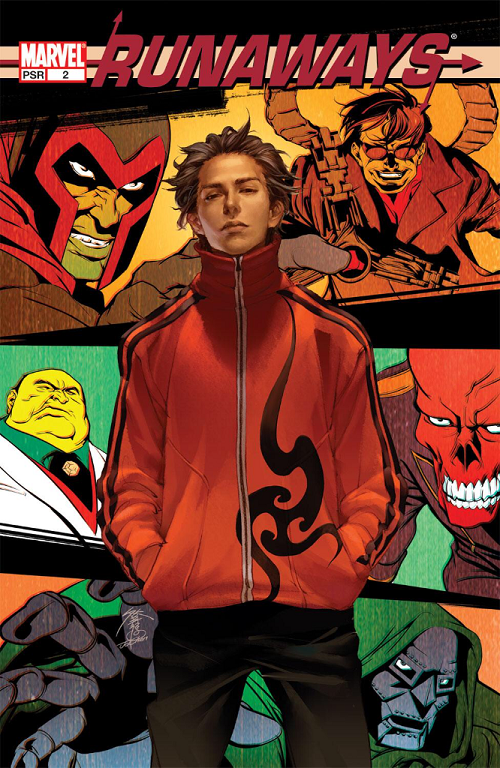 Comic: RUNAWAYS #2 Artist: Jo Chen
Nothing too much to say here, other than I really like the composition of this cover. Not a huge surprise that Jo Chen did a good job on a comics cover (she is widely considered one of the best cover artists in the industry and a former Eisner nominee)… But this is a probably my favorite of her many detailed covers.
What I like in particular on this piece is the contrast of two styles that you rarely see side-by-side.
Victor Mancha in the foreground is depicted in the usual nuanced, almost photo-realistic, Chen cover style.
The background villains — Magneto, Dr. Octopus, Kingpin, Red Skull, and Dr. Doom — are depicted in a Kirby-reminiscent style with flat colors. I think they two harmonize well here, and make for something different,.
I hope you like it as well.
LOVE
MIKE